Dependable heating service in uniontown, OH
Professional Heating Services in Ohio
Are you looking for a furnace company in Uniontown, OH and the surrounding areas? You're never far away from a solution when you call Bonksy Heating and Cooling. With over 95 years of experience serving the entire NE Ohio area, we know our stuff when it comes to home comfort. Whether you're looking for emergency heating repairs, or you need a new furnace, we're the heating contractor to call with our professional service just one phone call away. No other furnace company in the area offers such dependable or affordable service. We'd be delighted to assist you.
"They were very helpful and very efficient. They treated us wonderfully and I would definitely recommend them to anyone!!!!"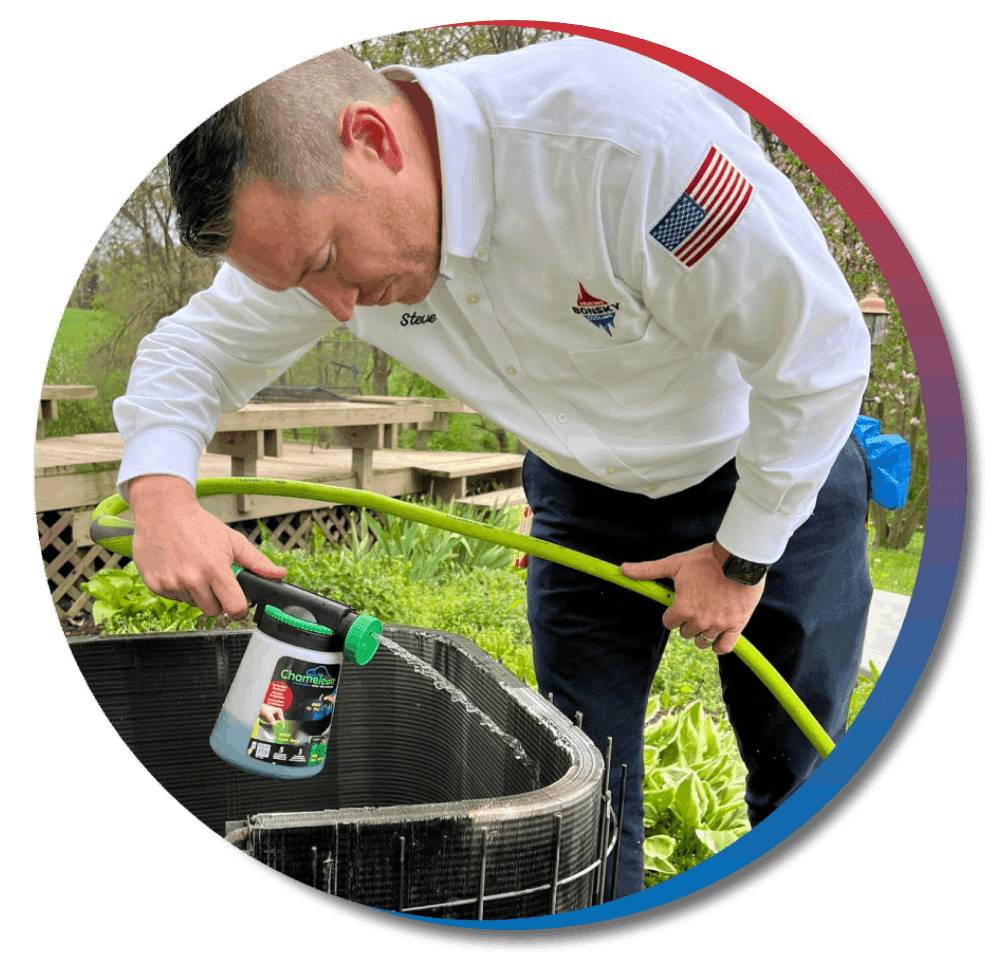 The Furnace Company in Uniontown For Trusted Repairs
When heating fails it usually fails when you least expect it. The good news is that you have a furnace company in Uniontown to depend on when it happens. We can help with any heating fault and because we're local to you we can get to you on the same day ready to get to work right away. We're proud to be the furnace company that many Uniontown residents call on and we're here for you whenever you need us. Whether your furnace is cycling too frequently or you have cold air coming through your vents, we can help.
Here are just some of the problems we can deal with:
The Only Heating Contractor For Installation
If you're looking for a furnace company that can assist with heating installation, look no further. With our decades of experience, best-in-class products, and professional service you can trust us to give you the best at all times. Whether you're looking for a more energy-efficient system to replace your old furnace or you'd like to find out about our finance options (subject to credit approval)  that allow you to spread the cost of your heating system, get in touch. We're here to ensure your home and family receive outstanding service, excellent customer care, and amazing value.
Trusted Furnace Maintenance
One of the best ways you can avoid heating repairs being required is to arrange regular preventative maintenance for your heating system. We'll visit you on an annual basis to carry out a full tune-up of your system. From checking over parts to cleaning debris from your unit, we take care of everything, preparing your furnace for the cold winter ahead. Regular maintenance will help to keep your system working more efficiently too and will also prolong its life.
At Bonsky Heating and Cooling, we're proud to be the furnace company in Uniontown that local residents turn to. No matter what your heating issue is, we're always here to help. Contact us today to arrange an appointment! We also offer cooling services, too.