Heating, Ventilation, and Air Conditioning is a technology of indoor comfort! The HVAC devices provide heating or cooling to the buildings. Some of these devices are Heat Pumps, Air conditioners, Furnaces, and Boilers. So call us today or schedule a service online for the best HVAC Services in Uniontown, OH and the surrounding areas. These devices tend to get damaged or ruined with time. Hence, it is necessary to get these devices serviced yearly, once or twice.
Regular servicing and maintenance will help the HVAC devices to last longer. At Bonsky Heating and Cooling, we are a locally owned and operated business, providing the best services to our customers. We are a registered organization that strives to deliver services of exceptional quality at the most affordable prices. We have built a strong track record of providing the best services ever since our establishment and have brought smiles and satisfaction to many customers.
Whether you are in need of a heating and air conditioning system, repair services or preventative maintenance, our skilled technicians can handle the job.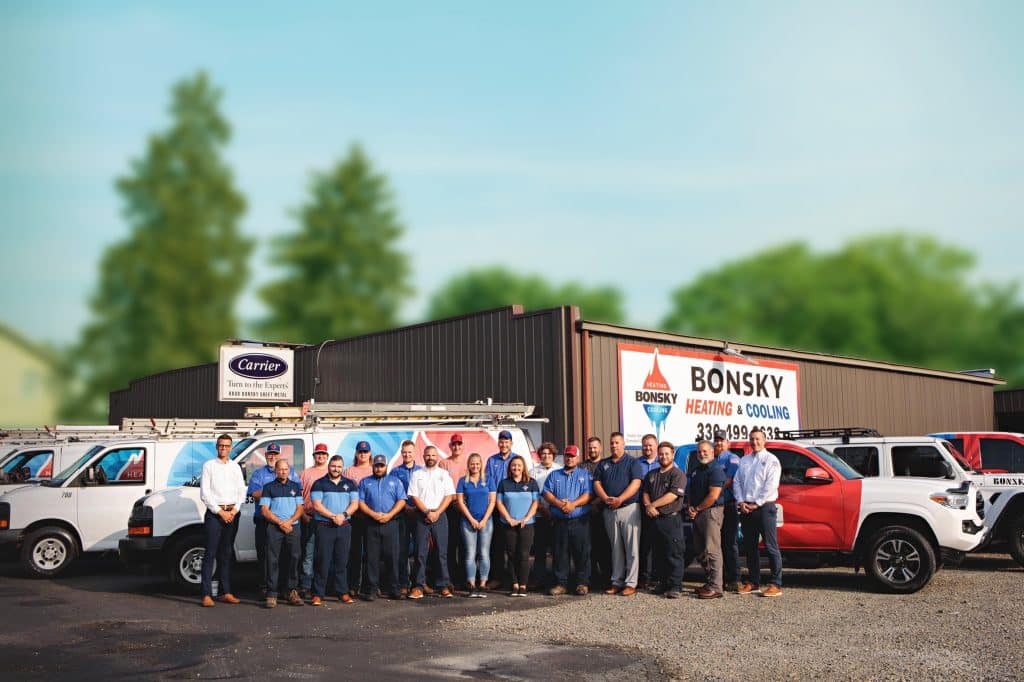 At Bonsky Heating and Cooling, we provide a wide range of HVAC services such as:

we are one of the best service providers in the field of HVAC services in and around Uniontown.